| | |
| --- | --- |
| | Single Spindle and Spindleless Combined Veneer Peeling Line |
---

I henhold til dine krav til budsjetter og kapasitet, tilbyr BSY forskjellige løsninger for ditt valg.
*Single Spindle and Spindle-less Combined Veneer Peeling Line
*Double Spindles Veneer Rotary Peeling Line
*Single Spindle Veneer Peeling Line
*Spindleless Veneer Peeling Line
*Spindelfri finer peeling og klipping kombinert produksjonslinje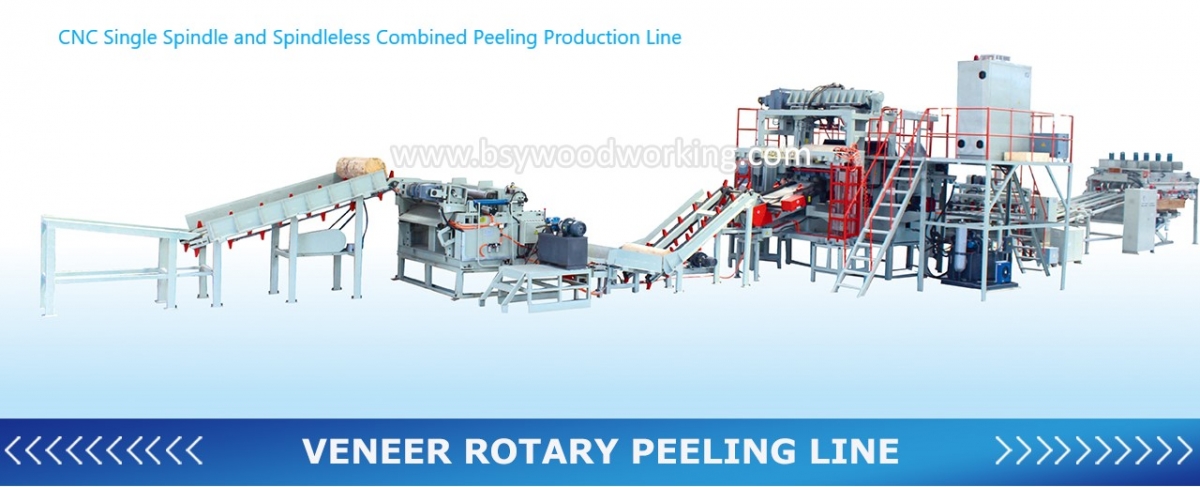 Production process of CNC single chcuk and non-chuck combined veneer production line:
Log conveyor  → Log debarker → Automatic log centering charger →
Sinlge spind and spindleless combined peeling lathe → Veneer rotary clipper →
Veneer conveyor → Veneer stacker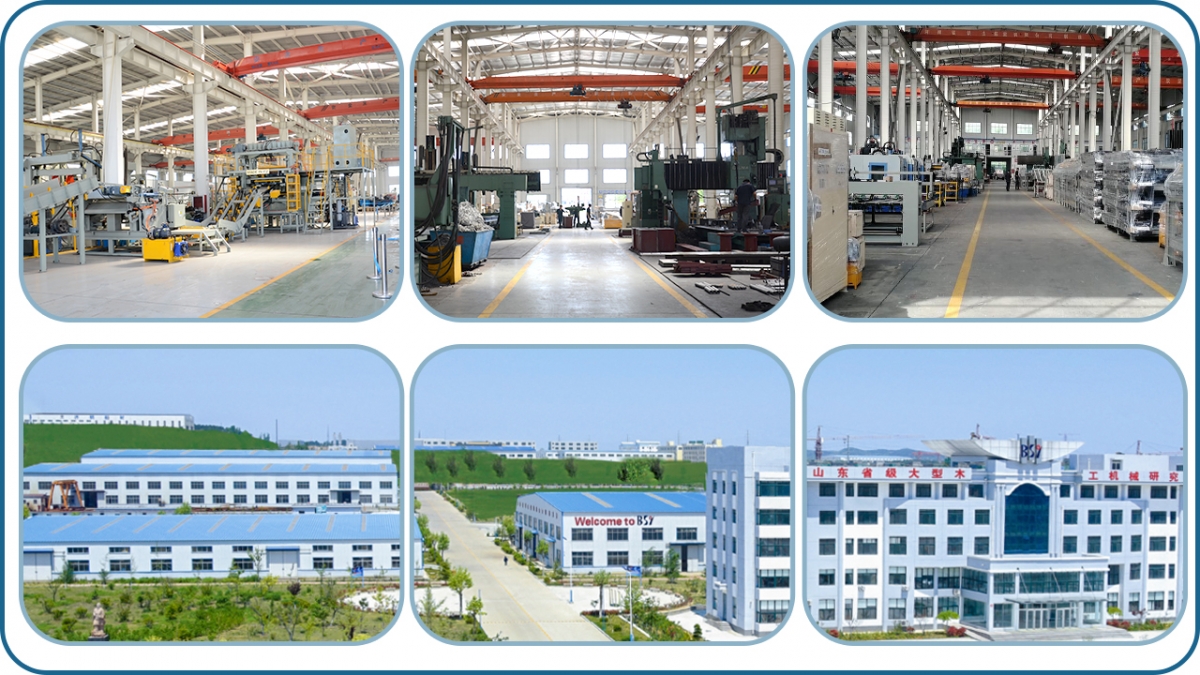 BSY-produktlinjen sentrerer seg om en rekke standard- og spesialkryssfinermaskiner som inkluderer kryssfinerplanter, tømmerbarkemaskin, finerskrelldreiebenk, tømmerstokklader, tømmertransportør, finergiljotin, kryssfinerpresse, finertørker, kantklipper i kryssfiner, kryssfinersliper, etc.
* Mer enn 60 års erfaring, vi er en av de ledende produsentene av trebearbeidingsmaskiner i Kina,
* Spesialiserer seg på produksjonslinje for kryssfiner, og vårt profesjonelle FoU-team kan levere prosjektet for å møte dine krav.
* Mer enn 10 QC-ansatte med mer enn 20 års arbeidserfaring for å kontrollere produksjonskvaliteten.
* Med et eget vedlikeholdssenter etter salg, kan ingeniøren vår dra til utlandet for installasjon og igangkjøring.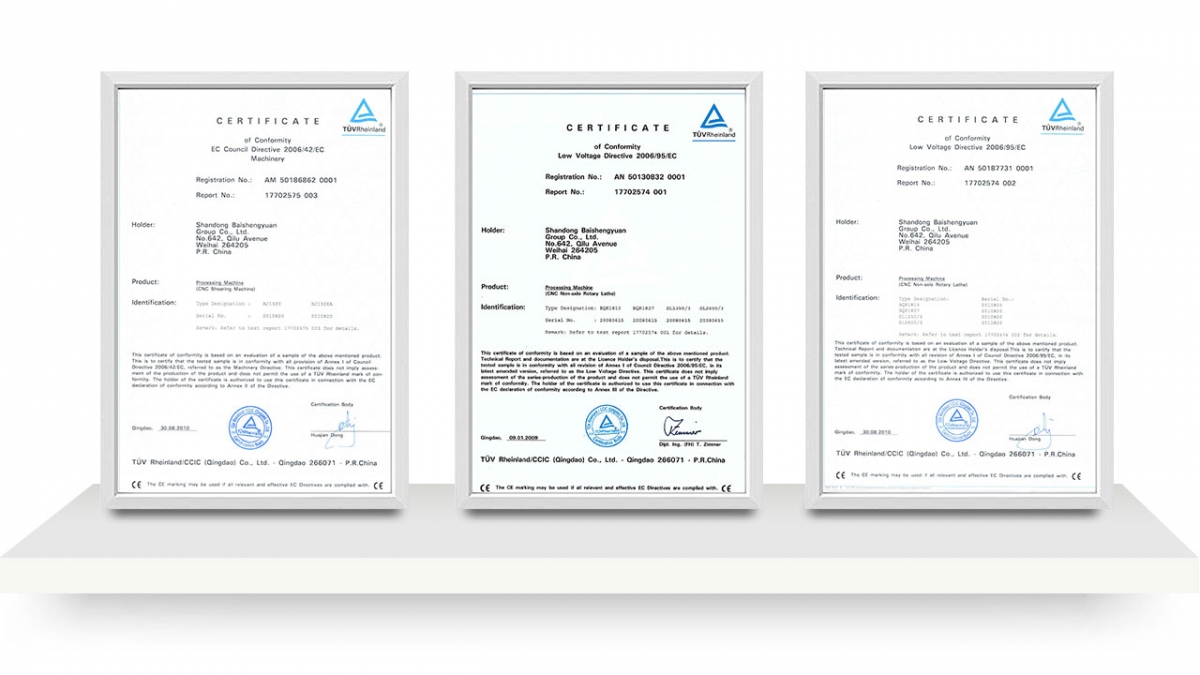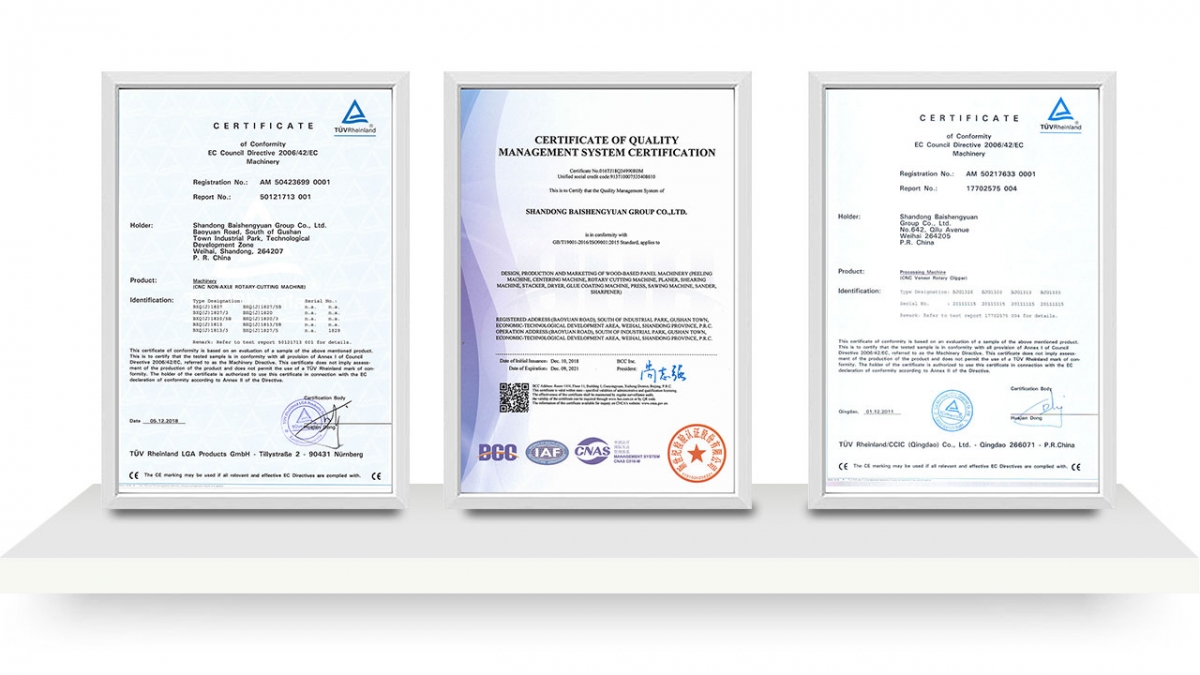 Vi vant ros fra utenlandske kunder for gode kvalitetsprodukter og intim service.
Produktene eksporteres til mer enn 50 land og regioner.
Vi har bestått ISO9001:2018 kvalitetsstyringssystemsertifisering og CE-sertifisering.