| | |
| --- | --- |
| | Single Spindle and Spindleless Combined Veneer Peeling Line |
---

According to your requirements about the budgets and capacity, BSY offers different solutions for your choice.
*Single Spindle and Spindle-less Combined Veneer Peeling Line
*Double Spindles Veneer Rotary Peeling Line
*Single Spindle Veneer Peeling Line
*Spindleless Veneer Peeling Line
*Spindleless Veneer Peeling and Clipping Combined Production Line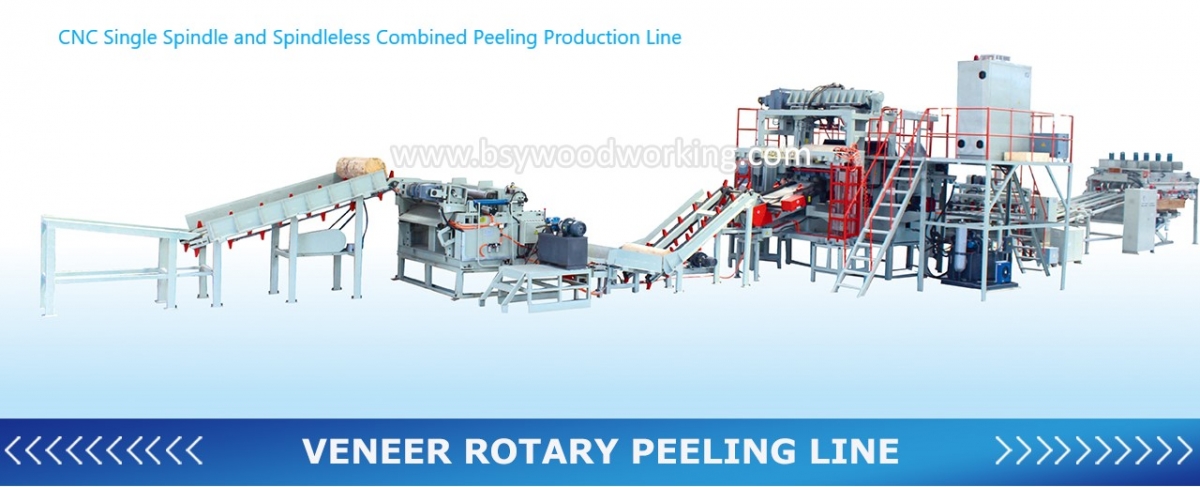 Production process of CNC single chcuk and non-chuck combined veneer production line:
Log conveyor  → Log debarker → Automatic log centering charger →
Sinlge spind and spindleless combined peeling lathe → Veneer rotary clipper →
Veneer conveyor → Veneer stacker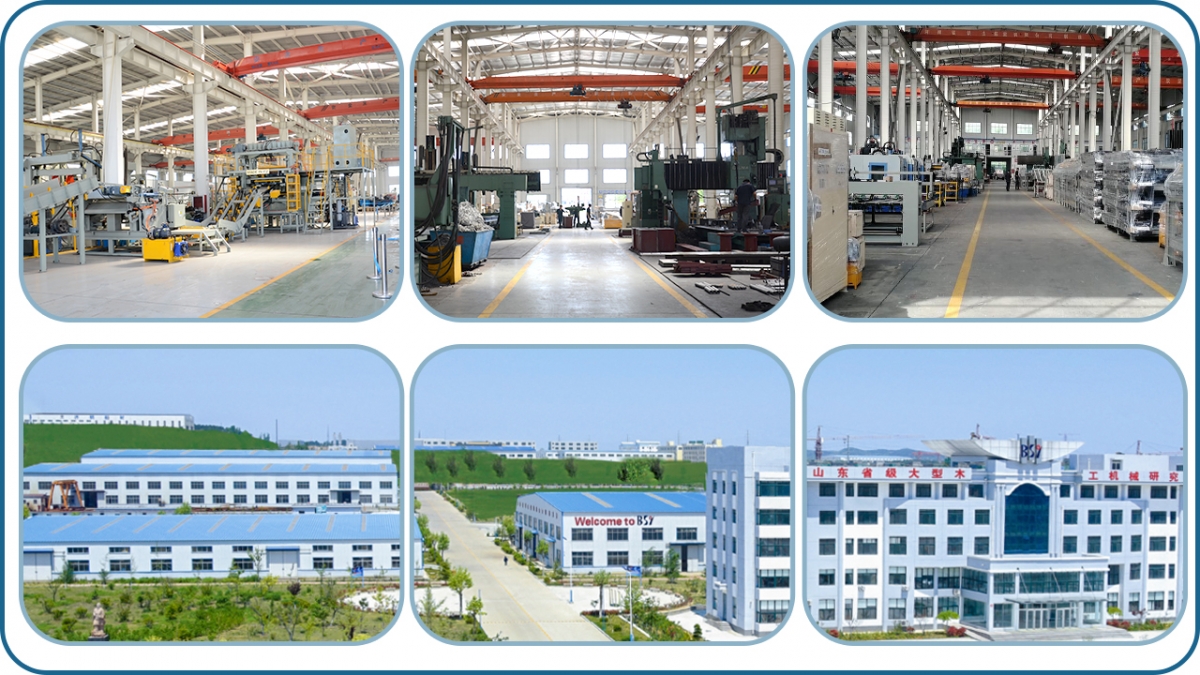 BSY product line centers on a range of standard and special plywood machines that includes plywood plant , Log debarker, veneer peeling lathe,  log charger, log conveyor, veneer guillotine, plywood performing press, Veneer Dryer, plywood Edge Trimmer, plywood Sander , etc.
*More than 60 years of experience, we are one of the leading manufacturer of woodworking machines in China,
*Specializing in plywood production line,our prodessional R&D team could supply the project to meet your requirement.
*More than 10 QC staffs with more than 20 years working experience to control the production quality.
*Having own after –sale maintenance center, our engineer can go to overseas for installation and commissioning.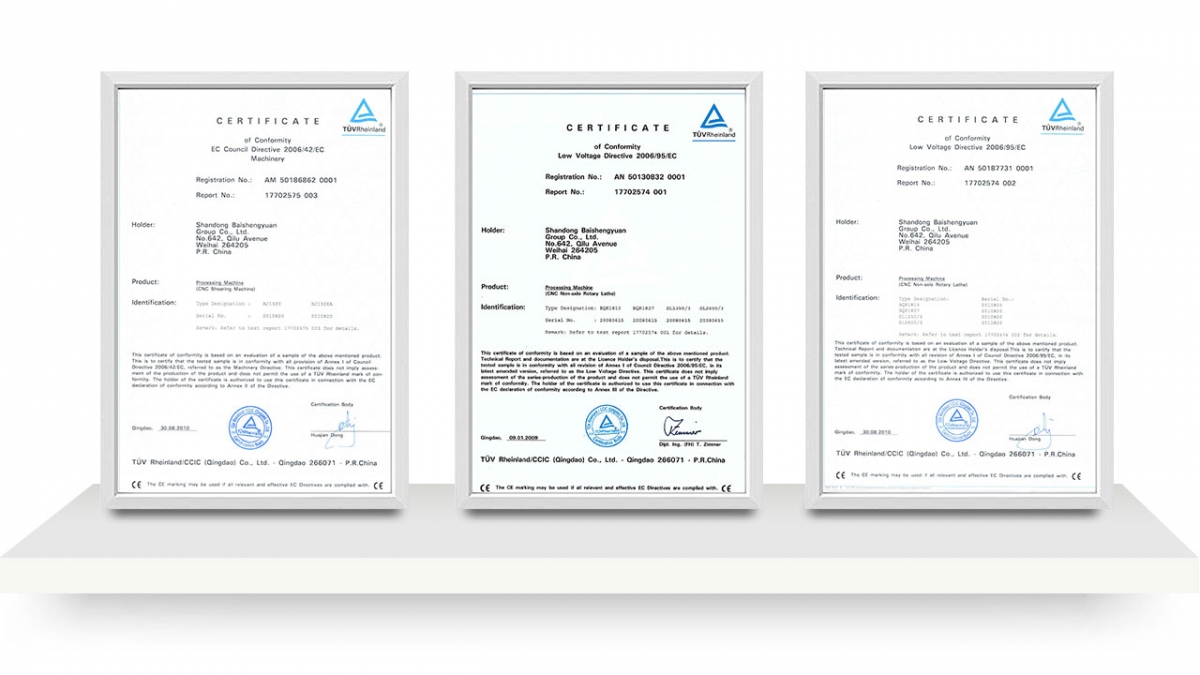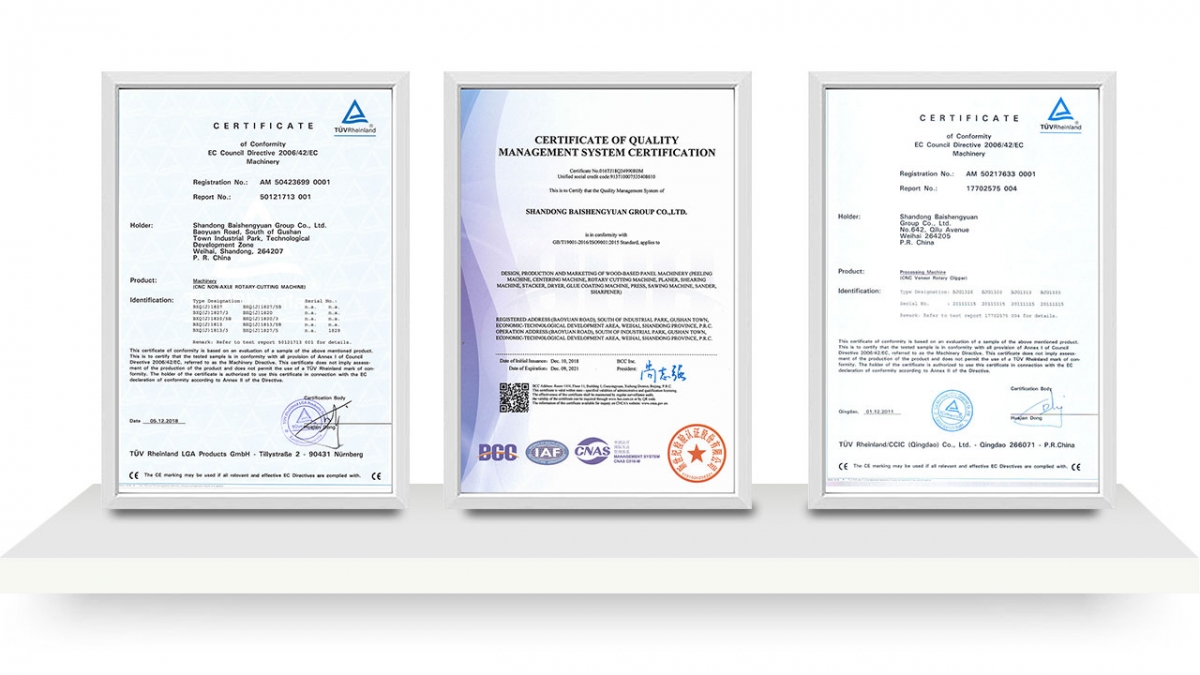 We won praise from overseas customers for good quality products and intimate service.
Products are exported to more than 50 countries and regions.
We've passed the ISO9001:2018 quality management system certification and the CE certification.